About Us
Diversity & Inclusion
Our diversity journey started more than a century ago, when we brought energy to our first customers. Since then, it continues to be moved and guided by the voices of our people, the issues of our communities, and our vision of a bright and sustainable future. We hold tight the deep connection we have to our people: both our PG&E family, and the families we serve across California. Whether directly or indirectly, our work takes us into our customers' neighborhoods, homes and lives.
Growing alongside our California communities, we embrace and celebrate the pioneering spirit that drives us. Our commitment to creating an environment in which every employee feels seen, heard and welcome is reflected in the incredible differences our team members bring to the table – distinct voices, backgrounds, stories and ideas. We value the ability of each and every person at PG&E to fuel our achievements, solve problems and help us lead the industry. And we lead with a commitment to putting equity and opportunity at the center of all we do.
It's been an amazing journey so far … and we're energized for the infinite possibilities the future holds.
DEIB at a Glance

Building
Community
Building
Community
PG&E has been building and supporting its Employee Networks since 1971

Leading by
Example
Leading by
Example
Inclusion Leadership has been the foundation of our Leadership Development curriculum since 2006

Transparent
Demographics
Transparent
Demographics
Embraced transparency by publishing our demographics since 2003

100% CEI
Compliance
100% CEI
Compliance
The first utility with 100% in the Corporate Equality Index

Listening to
Our People
Listening to
Our People
Measured DEIB in our Employee Engagement survey since 2009

Committed to
Equity
Committed to
Equity
Committed to identifying and eliminating barriers to fair treatment, access, opportunity, and advancement for all people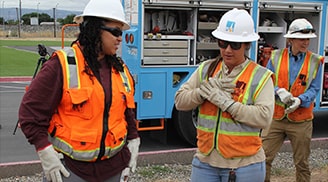 Discover More Through Our Corporate Responsibility and Sustainability Report
The pulse of PG&E is the combined workforce of 25,000 individuals representing a wide range of diversity which strengthens and empowers us to anticipate, understand and respond more effectively to the needs of our 16 million customers in thousands of California communities. We are committed to enhancing and monitoring effective practices to attract, retain and develop diverse talent.
View Report
Awards and Recognition
Our commitment to a diverse, equitable and inclusive environment is a priority in everything we do. That's why we take great pride when our efforts are recognized. It's not only a powerful measure of our progress – these awards honor the commitment of our people and their support of our ideals and vision for the future.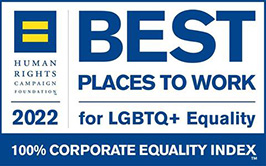 Received a perfect score of 100% by the Human Rights Campaign Foundation for the 17th consecutive year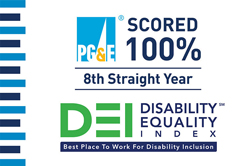 Received a perfect score of 100% for the eighth straight year and named one of the "2022 Best Places to Work for Disability Inclusion."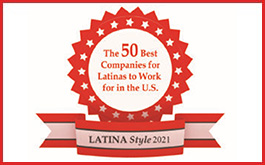 Named one of the 2021 Top 50 Best Companies for diversity in 2021 + our Latino ERG received an Honorable Mention for "ERG of the Year."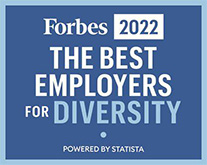 Named one of the 2022 Best Employers for Diversity
Recognized PG&E's Black ERG President with an ERG Leadership Award
Building Opportunities
for All
Our people are the cornerstone of our success. The thousands of you who have chosen to bring your unique talents to PG&E truly shape our progress and advance our future. To ensure you have the tools and support you need, we've built an environment that's alive with opportunities for growth and excellence – from robust internal resources and mentoring, to programs like PowerPathway that train diverse local candidates. But we're not done yet. Every day offers the chance to evolve and enhance the ways we strive to meet your individual needs.
University Programs
Powerpathway
Our Stories
Create Possibilities
Nothing demonstrates the impact of diversity as powerfully as a personal story. Taking the time to listen and learn from one another is one of the most inclusive things we can do. Since 2018, PG&E has invited employees to participate in a storytelling campaign. To date, several hundred employees at all levels have participated. Diversity includes everyone – and everyone can speak up by telling their story!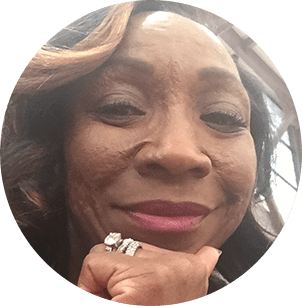 Hello, my name is Karen in Knowledge Transfer. At the age of 3 months I was burned over 80% of my small body. The scars cover my face, arms and legs. Aside from the external scars, I was perfectly fine. Because I had this experience at such a young age, I never knew a life without this physical appearance. As an adult, I still have to overcome the stares and curiosity from some about my visible scars.
I started in the company as a recruiter, once I was presenting to a group on Apprentice Linemen careers and a gentleman in the audience asked if my scars were from an electrical accident. The person thought that I was a former line worker and must have gotten burned doing that type of work. My recommendation is to never judge a book by its cover; we all contribute to the fabric of PG&E. Our diversity makes us exceptional. Please join me in sharing your story!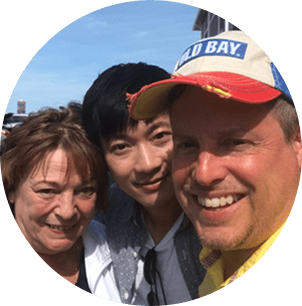 Hello! I'm Michael, Diversity, Equity and Inclusion Principal for PG&E. Growing up I remember my aunt not being allowed to bring her boyfriend to family events, David had a different skin color than we did. I also grew up in a place and time where I couldn't come out as gay until I was almost finished with college.
I have seen what racism and homophobia do to hurt and demoralize people. I knew I wanted to be part of a solution and that led me to a career in diversity, equity and inclusion. I am here to help all of you to speak up and share your stories too, everyone is included in the definition of diversity!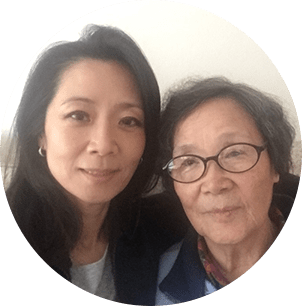 I'm Elizabeth, the Workforce Diversity and Inclusion Champion for PG&E's Finance & Risk. When I was growing up, I was made fun of because I looked "weird" (Asian) or told that I couldn't do a lot of things because I was a girl.
I also saw my mother, one of the earliest woman physicans in Korea, struggle with barriers in the new country that provided limited opportunities for her. I want to help others who may feel different gain confidence and respect they deserve so that they can fully utilize their talents to contribute in a way that energizes them.
Hello, I'm Dionne and I work with our Employee Resource Groups and Engineering Networks. Growing up in Pittsburg, CA, I lived in a community that was not only diverse but cared about each other. When our country experienced gun violence, I helped launch PG&E's first Healing Circles. In multiple locations, employees at various job levels could stand in solidarity to support one another.
Speaking Up about how events impact us and our focus at work helps us all process our thoughts in a safe and welcoming environment. I have fond memories of how I grew up and am happy I could find a way to foster that type of environment here. This is my Why? What is yours?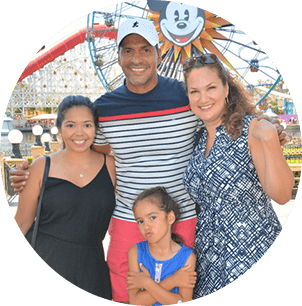 Hola, my name is Rafael and I work in Supply Chain. I was born and raised in Puerto Rico and we are a mixed race of Spaniards, Tainos (Caribbean Indians) and Africans, so by 'design' we all look different but are the same. When I moved to the Bay Area in 2008 I was categorized as Hispanic/Latino – accurately of course. But I was not used to labels or categories of any kind, so the confusion lingered for a while.
Soon I saw this as a fantastic opportunity to leverage my uniqueness and ensure everyone in my team could too, while respecting and learning from each other. The team thrived in every aspect you can think of and became a top performer in diversity, employee engagement and effectiveness. How are you leveraging your uniqueness and the uniqueness of those around you?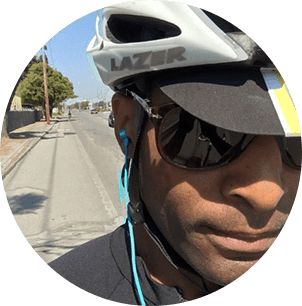 Hello! My name is Ronnie in Finance. I grew up in American Canyon, CA, doing a lot of camping, hiking and walking from one edge of the city to the other. I went off to college in New York, which was a major change! Growing up in Vallejo, I was a relatively normal-sized fish in a relatively small pond. Moving to NYC was jarring in the sense that there was almost too much diversity to manage, and focusing was a constant issue – academically, socially and personally. What I learned is that to really contribute I had to remain true to what I believed in – socially, personally, intellectually and racially.
That allowed me to learn from and invest in others around me in a way that promoted exponential growth and understanding. My moral is you don't "manage" diversity – you find your center and actively participate in it in a way that supports the whole – community, culture, core group, etc. Well, that's my story. I'd like to know yours!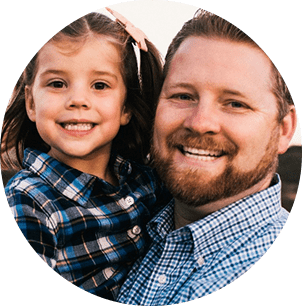 I'm Matt and I work on our Community Wildfire Safety Program in Electric Operations. As a straight, Christian, white male from a middle class family, I've rarely felt the discomfort of being on the outside. It took me until after college to understand my experience wasn't shared by everyone. Many people have faced hurdles I simply couldn't relate to. Some of our coworkers have incredible stories of overcoming hardship.
As I began to appreciate the differences in our experiences, I realized the importance of creating a safe space so everyone could be their full, true self. Just like serving our customers, diversity and inclusion are team sports, and wherever we come from, everyone has something to contribute. What are you bringing to the team?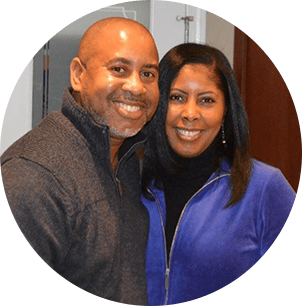 Hello! I'm Sheryl, Workforce Excellence Program Manager in Gas Operations and Diversity Inclusion Champion. I was born and raised in Oakland, CA. When I was in the 7th grade, my family moved to Union City and I began 8th grade in the New Haven school district. It was quite an eye opener to arrive at school on the first day to see and experience a virtual melting pot of ethnicities, cultures, and languages. It took a bit of time adjusting and finding new friends. Eventually, I found my group of friends who represented every nationality in our town and it finally felt right.
The life lesson that I learned from that experience brought to life the words of Dr. Martin Luther King, Jr. which is to be embraced and "not judged by the color of one's skin, but by the content of a person's character." For this, I am forever grateful.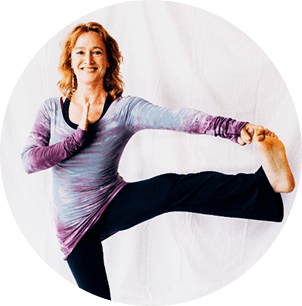 Hello! My name is Mary and I work in Human Resources. I grew up in a Catholic household in the Midwest, where our winter holidays were fairly traditional. My mother did a wonderful job of making Thanksgiving and Christmas seem really special; however, from an inward or spiritual perspective, though, I had a sense that something was missing for me. My siblings also felt that lack, but it didn't bother them the way it did me. Years later, this sense of "lack" brought me onto the path of yoga – which I have been doing (and teaching) for over 10 years.
The practice opened my mind and heart to the truth that we're all connected (separation is learned) and if we can lessen our own suffering, we can lessen the suffering of all beings everywhere. So now, my holidays include the Winter Solstice for quiet reflection, and Bodhi Day to celebrate the pursuit of peace and awakening. Since we're all part of the same collective whole, why don't you join me and share your story, too?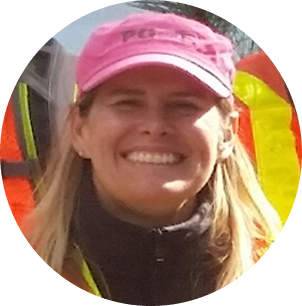 Hello! I'm Aimee, Director, Land Management and DEIB Champion for Land Management. I come from a family that was racially homogenous when I was younger and has become more racially diverse over the years. When I was a kid, it was accepted in my family to use racist, homophobic, and sexist language. It pained me to hear it. I knew it was wrong. As our family has evolved over the years, I have heard and seen changes in individuals that give me hope that the spirit of inclusion can be learned. I believe we all have accountability for building a welcoming environment. l am so proud to work for a company that champions diversity, equity and inclusion. DE&I creates a culture of psychological safety where we can be our brother's and sister's keeper, and we all benefit from that.
Hi, my name is Alex and I work in Gas Transmission and Distribution Construction as a Director of Project Execution. My mom came from Mexico when she was 19 and was a single mother. She worked many hours for minimum wage to provide for me. She never went to school. Her dream for me was to get an education in hopes for a chance for a better life and career. Through PG&E's amazing programs I was able to achieve obtaining a BS in Finance, MBA, and PMP certification. My mom inspired me, and proved that you can start life with nothing, and still achieve your career goals. What is your story?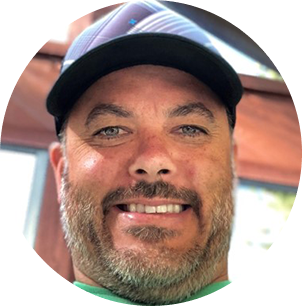 I'm Matt and I work in Power Generation. I was a nationally ranked athlete before being diagnosed with a learning disability and Bipolar Disorder. Despite these setbacks, I graduated at the top of my class & built a successful career–but I had no idea that bipolar disorder would challenge me for the rest of my life. Over the years, I've earned various professional awards, but to me, it's more important to share my story about learning to overcome the stigma of disability. I live with my disability daily and have occasionally had to take time off work to mend. But I've always bounced back. Imagine spending tireless energy trying to go above and beyond to prove that you're still capable of doing the job. It's a lot of unnecessary pressure! In order to relieve this self-imposed pressure, I had to be courageous and surmount the stigma attached to my label, by speaking openly about it. PG&E's emphasis and support of DEI has given me the courage to tell my story. Share yours and you'll find that there are a lot of caring and understanding people in the world.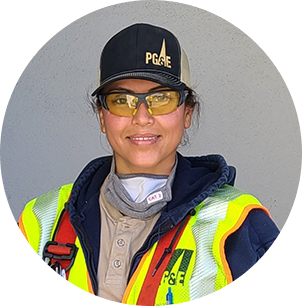 Hi, I'm Linette, a Materials Handler at the company. I was a stay-at-home mom before I joined and completed the company's PowerPathway training program which introduced me to roles at the company. I started out with the company as a Traffic Control Flagger; a position I kept for 7 months. PowerPathway prepared me so well for growth! I'm still pinching myself as I dive into my new position with attentiveness and enthusiasm. PG&E has been a huge part of my life. What workforce development programs do you know about? Could you share PowerPathway with someone you know?
Employee Networks
A spirit of belonging is in our DNA. For five decades, our Employee Networks have welcomed and mentored new employees, provided professional and career workshops, hosted social networking events, and delivered community support and scholarships through a vital spirit of collaboration.
Access Network ERG
Supports the inclusion of individuals with disabilities in the PG&E workforce and supports customers and community members who have disabilities.
Est. 2010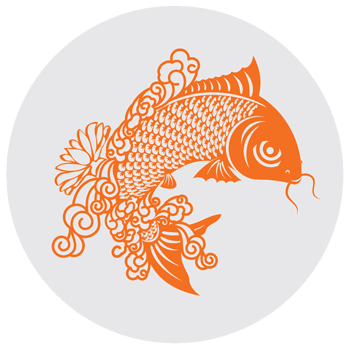 Asian ERG
Founded in 1984, PG&E's Asian ERG is an employee organization for Asians and Pacific Islanders and allies, dedicated to adding value and supporting the utility's corporate goals. Asian ERG provides its members an effective forum to enhance their skills, knowledge, and experience, thus enabling them to play key roles at PG&E and in the communities we serve.
Est. 1984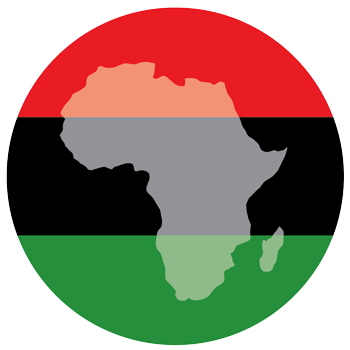 Black ERG
Supports cultivating and maintaining an energized network of professionals in support of African American culture focusing on career and professional development, mentoring and community outreach.
Est. 1980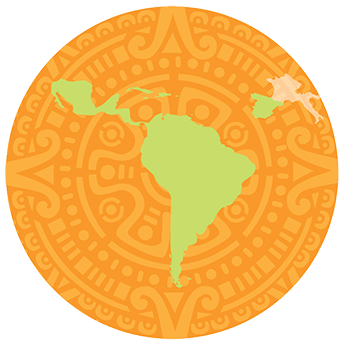 Latino ERG
Supports a mission to inspire Latinos to achieve their full potential at all levels within PG&E and the community, emphasizing leadership development, quality service, youth achievement, and appreciation for cultural diversity.
Est. 1980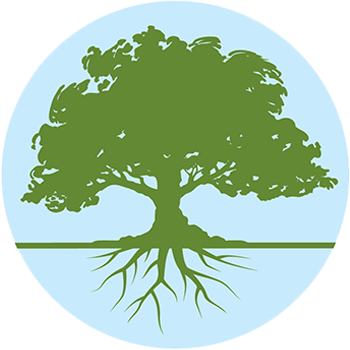 Legacy ERG
Supports sharing the experience, knowledge and perspective of employees who have tenure or bring tenure to PG&E.
Est. 2010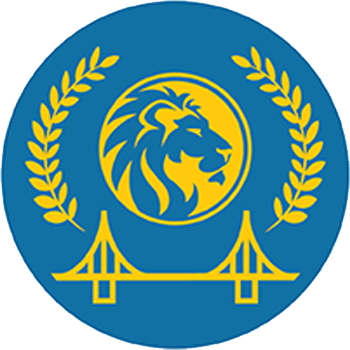 MEENA (Middle East, Europe,
North Africa) ERG
Supports cultivating, sustaining and maintaining an energized network of professionals, providing a supportive environment for professional development opportunities.
Est. 2009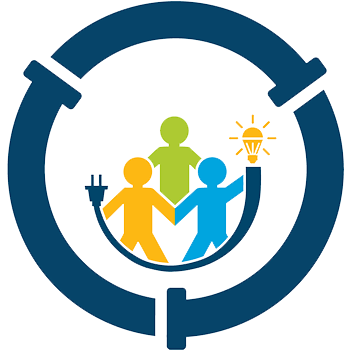 NuEnergy ERG
Supports new PG&E employees and serves to engage, inspire and onboard recent hires through social networking, community volunteering and professional development opportunities.
Est. 2009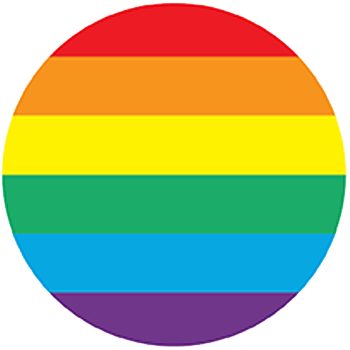 Pride Network ERG
Supports a safe and equal environment for PG&E Lesbian, Gay, Bisexual, Transgender and Ally employees, while contributing to larger company objectives.
Est. 1986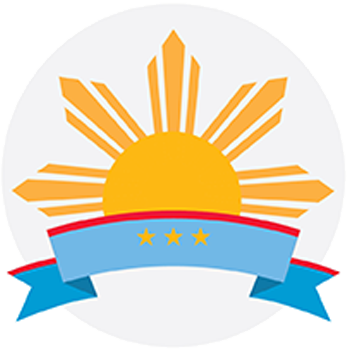 Samahan ERG
Supports social and educational aspects of Filipino-American culture and heritage among its members and to all PG&E employees.
Est. 1971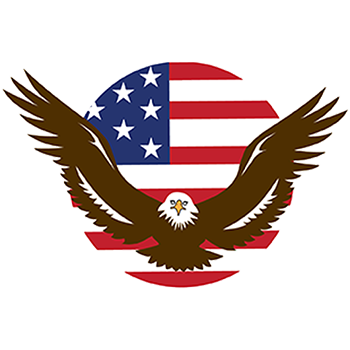 Veterans ERG
The PG&E Veterans ERG acts on behalf of veterans both within PG&E and the communities we touch. We are charged with educating, supporting and developing those veterans still serving and those who have left the service of their nation.
Est. 2011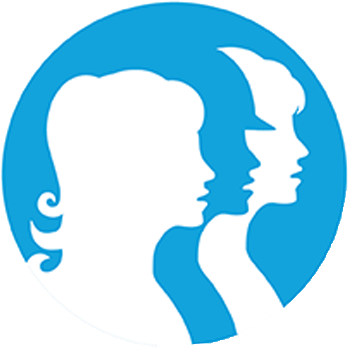 Women's Network ERG
Supports the promotion, development and celebration of the community of women working at PG&E. The group is active in many nonprofit organizations devoted to professional development, environmental stewardship and women-focused issues.
Est. 1975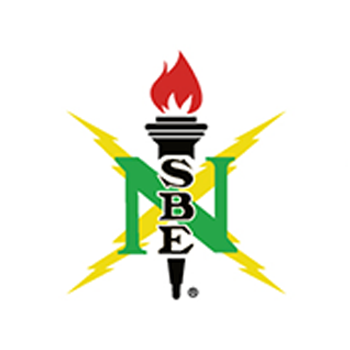 National Society
of Black Engineers (NSBE)
Engineering Network
Supports STEM awareness to diverse collegiate and pre-collegiate students in the PG&E service territory.
Est. 1995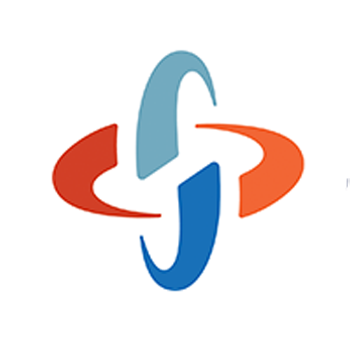 Society of Hispanic
Professional Engineers
(SHPE) Network
Supports STEM awareness, access, support, and development of professionals and students.
Est. 2015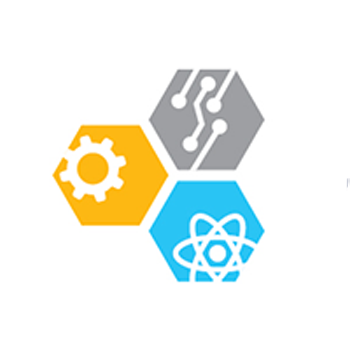 W-STEM Women's Engineering
Network
Supports advocacy for women in science, technology, engineering and mathematics.
Est. 2012

160+


programs and events
hosted each year

$5M


in scholarship awards
since 1989

26%


of employees are members
of a networking group

40%


of networking group employees belong
to more than one of the networks
DEIB News
Patti Poppe Becomes the First PG&E CEO to Sign the Disability: IN CEO

In signing the CEO Letter on Disability Inclusion, Poppe commits to benchmark the company's inclusion efforts and encourages other leaders to join IN.

Learn More

PG&E Spends $4B+ with Diverse Suppliers for Second Year in a Row

"Our partnership with diverse suppliers is more than just bolstering local economies and creating jobs. Our diverse suppliers provide the necessary goods and services to support PG&E's daily operations as we deliver for our hometowns," said PG&E Corporation CEO Patti Poppe.

Learn More

PG&E on 2022 "Best-of-the-Best" Corporations for Inclusion List

PG&E was the lone energy company to receive this honor by the National LGBT Chamber of Commerce (NGLCC) and the National Business Inclusion Consortium (NBIC).

Learn More