About Us
PowerPathway—Your Future Starts Here.
Interested in a career in energy but not sure how to get started?
PG&E's one-of-a-kind, nationally recognized PowerPathway program may be tailor made for you!
Since 2008, we've educated and prepared more than a thousand individuals from all backgrounds for impactful roles at PG&E and in the utility industry at large. Through our programs, you'll gain the academic skills and job-specific training you need to compete for — and excel in — these exciting, high-demand roles. Together, we make it possible!
Graduate Voices
"I have to credit the PowerPathway program — my interview went incredibly well! From my 'elevator speech' to the question portion, I felt confident and well-prepared."
Linette Freitas
PowerPathway Graduate, 2020
Current Materials Handler, Gas Operations at PG&E
Our Strength In Numbers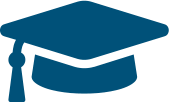 PowerPathway has
graduated nearly
1,050 people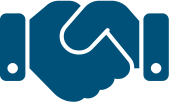 Approximately 82 percent
have been hired by PG&E or
within the utility industry

Nearly 50%
are veterans

More than 10%
are female, and that
number's growing!

68% are
people of color
Powerful Voices
Women in the Trades

The challenges for women entering non-traditional roles have been numerous. But progress has been made. Hear from retired and current female PG&E field employees about obstacles they've faced, their love for the job, and why other women should join them.

Learn More

Military Veterans

Erick is a PG&E electrician who lives and works in the Eureka area. Learn how he is committed to providing safe and reliable energy to the local communities he serves.

Learn More

Reflecting the Communities We Serve

Learn how Cypress Mandela Training Center's partnership with PG&E's PowerPathway program contributes to local workforce development in the energy sector.

Learn More
Our Partnerships and Recognitions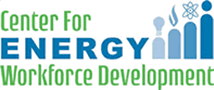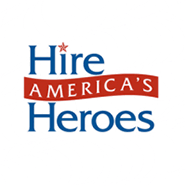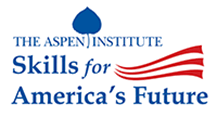 PG&E PowerPathway™
Signature Schedule
We put safety first. That's why our 8-week training covers our safety culture, overviews of gas and electric operations, guest speakers, and hands-on training. In addition, test preparation and soft skills help set you up for success.
The PowerPathway Signature Training Program
The PowerPathway Signature program helps new and experienced workers develop skilled craft and apprenticeship career paths in both gas and electric operations. Students receive approximately 300 hours of industry-informed curriculum to ensure they have the academic, job-specific, interviewing and physical training necessary to become more competitive for employment. This is free and unpaid training led by PG&E instructors, augmented with hands-on training in the field. Candidates are subject to pre-screening, including motor vehicle, drug and criminal background checks, as well as a physical assessment.
PG&E collaborates with a defined network of educational partners to cultivate industry-informed career pathways designed to help candidates prepare for jobs in the energy and utility industry. Program enrollment is limited and eligibility requirements apply. Due to the volume of applications received, only those who meet eligibility requirements will be contacted. PG&E does not imply or guarantee employment upon program completion.
South Bay
Program Name: Entry to Gas Operations
Program Location: Evergreen Valley College (San Jose, CA)
Start Date: March 22, 2021
End Date: April 29, 2021
Application Deadline: CLOSED
East Bay
Program Name: Entry to Electric Operations
Program Location: Cypress Mandela Training Center (Oakland, CA)
Start Date: April 5, 2021
End Date: May 28, 2021
Application Deadline: CLOSED
Priority given to graduates of the Cypress Mandela 16wk. apprenticeship and who reside within 50 miles of Oakland, CA.
South Bay
Program Name: Entry to Vegetation Management Inspector
Program Location: Evergreen Valley College (San Jose, CA)
Start Date: Oct 25, 2021
End Date: Nov 19, 2021
Application Deadline: CLOSED
San Francisco
Program Name: Gas Pipeline Inspectors
Program Location: Swords to Plowshares
Start Date: September 13, 2021
End Date: November 12, 2021
Application Deadline: CLOSED
Priority given to military veterans and/or community college graduates with a degree in engineering, construction and welding.
Minimum Requirements
Signature program applicants will go through a screening process and will need to comply with the following:
Valid Class C Driver's License
Eligible for PG&E Pre-Employment Testing
High School Diploma or GED
Ability to work in the United States
Clean Driving Record (7 yrs.)
Live within 30 miles of training location(s)
Stay Connected
Not everyone is able to participate in our Signature training programs in the Bay Area. We have opportunities through our Affinity Program for people throughout our service territory to learn about careers in the utility/construction industry, as well as how to prepare for them through webinars or training programs through partner organizations.
By completing the interest form, we can follow up with an invitation to complete a talent profile and to opt into receiving more information about careers at PG&E, including flyers, webinars, training program options, and job alerts.
PowerPathway
Interest Form
For more information about career awareness or our training programs, please complete the form.