Safety Training
A New Era for
Our Company
After her first 100 days on the job as our CEO, Patti Poppe put several key cultural stakes in the ground for PG&E's future. She has declared a renewed company purpose, enhanced virtues, and a customer-centric operating system with an overarching focus on safety. This commitment to a prosperous future will guide us in becoming the PG&E our customers expect and deserve and the PG&E our coworkers take pride in.
Investing in Our People
The energy industry, like the world at large, is changing at warp speed. To stay ahead of the curve, PG&E prepares our workforce for the future. One of the many ways our Leadership & Employee Development team achieves this is through our award-winning signature program – Leading the Energy Network of Tomorrow. From LinkedIn Learning, to career development workshops, to instructor-led trainings, PG&E prepares you for your current and future roles.
The Path
to Learning

Experience
70%
of learning takes place on the job, through problem-solving, special assignments and other day-to-day activities.

Exposure
20%
of learning is gained though mentoring, leader coaching, job shadowing, employee resource groups and community involvement.

Education
10%
of learning occurs through formal training such as instructor-led courses, e-learning, webinars, workshops and other educational activities.

Mentoring at PG&E
Our formal mentoring program matches up coworkers as a mentor or mentee based on specific criteria. We also offer an innovative group approach to mentoring that is tailored to individual or team development needs. Mentoring Circles empower coworkers to develop together with a group of people – in person or on Microsoft Teams – to discuss a topic of interest with one (or multiple) circle leaders who have expertise or experience in that subject matter. When you join us, a member of our Leadership & Employee Development team will be there to guide you through defining your mentorship strategy.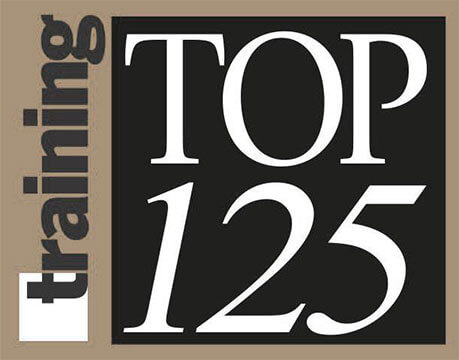 World-Renowned Courses and Facilities
Consistently in previous years, Training Magazine has ranked PG&E's technical training and leadership offerings as being among the world's top 125 companies. The groups driving this level of excellence are PG&E Academy and Leadership and Employee Development, who offer training for our coworkers in Gas and Electric Operations, Safety & Compliance, and IT Systems.
Three Facilities, One Purpose
PG&E Academy's purpose is central to the safety of our coworkers and customers:
Provide state-of-the-art training facilities that emulate field conditions, providing employees with the knowledge, skills and abilities to perform the work safely, reliably and competently.
Our facilities reflect this purpose, inside and out.
Winters Gas Safety Academy
This 30-acre facility provides a mix of classroom and hands-on practice on nearly every task in the PG&E Natural Gas system. Home to training for seven state-certified apprentice programs, trainees here get to work with instructors in a simulated, safe environment. These are the coworkers who deliver safe and affordable natural gas to our customers. The Gas Safety Academy provides technical training and commercial driver's license training for those coworkers who perform tasks related to the operation, construction and maintenance of the transmission and distribution systems. These same coworkers are out in our hometowns performing locate and mark (811) inspections, working in excavation and with cranes, and making customer house calls for leaks or pilot lights.
Livermore Electric
Safety Academy
This facility is for the PG&E coworkers who build out the electric infrastructure to a brand-new subdivision, whether it is transmission or distribution. These are the same coworkers who respond to emergencies, repair storm damage, and rebuild the infrastructure from catastrophic damage (such as from fires and earthquakes). These same coworkers are building and enhancing the electric grid in support of electric vehicles supporting California's clean air initiative. Additionally, this facility supports five apprentice programs and provides ongoing refresher training, pre-employment assessments and PowerPathway courses.
San Ramon Valley
Conference Center
This 16-acre residential training space offers both instructor-led and web-based training for most of our PG&E coworkers, in addition to some courses for Electric Operations staff. It is also the headquarters of our Wildfire Operations Center. This facility offers Leadership and Employee Development training, IT Systems training, Wildfire training, Apprentice Distribution System Operator (ADSO) training, a Field Metering Apprentice Program, Service Planning and Design training and a state-of-the-art Learning Studio.