Frequently Asked Questions
Have questions about our application and hiring process? You're in the right place.
Here you'll find information and FAQs to help you on your way to an exciting career with us. Feel free to visit this page whenever you need assistance, as we update it frequently. Not too long ago we upgraded our applicant tracking system, which should make your job search easier and clearer than before. We hope you will consider opportunities with our team, to help us build a better California.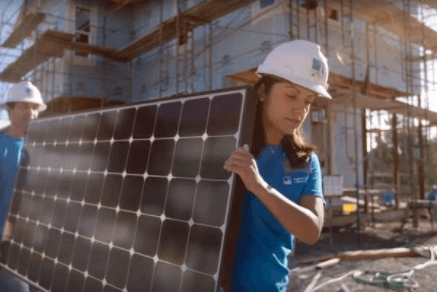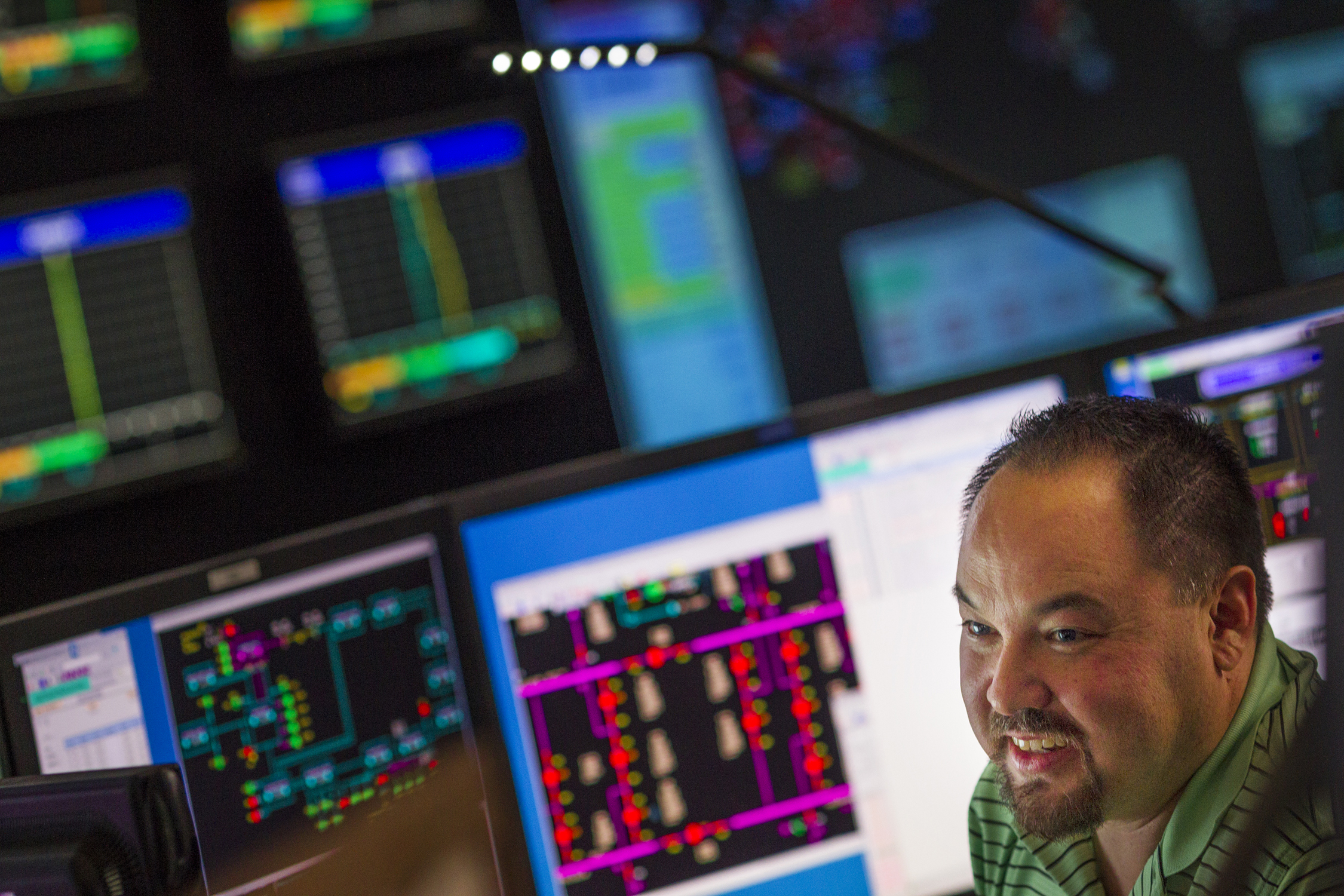 You must have a Talent Profile (My Candidate Profile) with a secure, private password in order to submit an online application. Completing your profile is key. The easiest way to create your profile is to upload your resume—the details will be loaded into your profile automatically. Doing this will save you time in the future. Because, to be considered for a position at PG&E, you must use your profile to apply, with a resume attached. Don't worry — we've made it easy. If you are new to the system, you will need to create a personal account, which is protected by a username (your email address) and a password.
Password must be at least 2 characters long.
Password must not be longer that 18 characters.
Password must not contain space or Unicode characters.
Your profile will remain active indefinitely, unless you choose to delete it.
Be sure your profile is complete! Another way to complete the fields is to use your social media account (LinkedIn, Facebook, Twitter.)
The acceptable file types include: DOCX, PDF, CSV, Image and Text (MSG, PPT and XLS file types are not accepted for Resumes and/or Cover letters.) You can attach a unique file for each application you submit. There is no limit to the file size.
When applying, and to ensure proper consideration, you must complete an online application (resume is required). You can submit an unlimited number of applications, however only one application can be submitted per open job posting. We encourage you to be strategic about the positions you apply for. In other words, a wider net is not necessarily an advantage and can raise questions about your interests and intention.
You will receive an email confirmation immediately after submitting your application to confirm your application has been received. From there, the process will vary based on the position, but most applicants should receive additional updates within several weeks.
If additional information is needed beyond your application and your resume, you will be contacted directly by a PG&E representative. You may also be contacted if pre-employment testing is required, or when interviews are being scheduled. You can refer to your application status in your profile for details on your progress in the recruitment process.
WHAT HAPPENS AFTER YOU APPLY?
Once you apply, you'll receive communication at key points, and your application status will also change under the Job Applications tab to the left. Feel free to check back whenever you want to see where you stand in PG&E's recruiting process.
Now, read on for a brief explanation of the possible steps and status changes involved.
Step 1: We've Received Your Application.
Your application is complete and you're on your way! Remember, each role has a unique timeline for the recruiting process. So please be patient.
Step 2: Recruiting is Reviewing your Application.
This means the Recruiting Team is reviewing your qualifications. They'll reach out if they need anything from you. Hang in there!
Step 3: Pre-Employment Testing and Review.
There may be pre-employment tests or assessments for the role you're seeking. If any secondary testing is required for you to advance, someone from the Recruiting Team will reach out to you for scheduling. If you've previously qualified, please hang tight while others are tested. Your patience is appreciated.
NOTE: If no testing is required for your role, you'll skip Step 3 and, if selected, move on to Step 4.
Step 4: The Hiring Team is Reviewing Your Application.
Can we get a woot woot? You've reached the next step in the recruiting process. If all goes well, interviews could be in your future. Remember, patience is a virtue.
Step 5: You're in the Interview Process.
Interviews are headed your way. Yay! Whether you're preparing to interview or are already actively interviewing, do your homework and put your best foot forward!
Step 6: Your Job Offer is Pending.
You're nearing the finish line! You'll work with your Recruiter to get your start date confirmed. Now you're on your way to a rewarding career with PG&E!
Step 7: Pre-employment Initiated
We are so excited you've accepted our offer! For the pre-employment process, you might get emails and calls from a number of folks and have some action items yourself. Please read all communications carefully and complete or reply as quickly as possible. Almost there!
Step 8: You're Hired!
Once your status switches to hired, well, you know what that means. Congratulations and Welcome to PG&E!
What if I receive a "Disqualification" notice?
If you receive a Disqualification notification for your application, don't lose hope! As we mentioned, it's a very competitive market out there and you're not alone. Unfortunately, though, we receive so many applications that we're not able to provide specific feedback or reasons for disqualification to every applicant. That said, the tips below should help to clarify:
The Job Posting lists all the qualifications (both Minimum and Desired) so ensure that you have as many of those clearly stated in your resume IF you do possess them. At the very least, you'll need to have the minimum qualifications to be considered for the role.
Choose wisely. It may be tempting to apply to as many jobs as possible but keep a focused approach and only apply to those that closely match your background, skills, and interest.
Some Job Postings get hundreds or even 1000+ applicants. There are a lot of helpful tips out there in the internet on how to make your application stand out. Be prepared before you apply.
Stay positive. A job search is an investment in your future so give it the time and attention it deserves, and do your best not to get discouraged.
PG&E participates in E-Verify. For additional information, visit their website at https://www.e-verify.gov/.
PG&E will consider qualified applicants with arrest and conviction records for employment in a manner consistent with all state and local laws.
Job Alerts notify you of postings and can be set up from within your profile, based on the parameters you choose. There is no limit to the number of Job Alerts you can set up, however we suggest you set up alerts that are targeted to jobs you are interested in and qualified for. Job Alerts are active for 6 months, after which you will be notified to re-create or update your alert if desired.
You will receive an email confirmation and can visit your profile to view your application status for all your applications in the new system. What happens to my profile after I have applied? Your profile only changes when you make adjustments to it yourself. Old versions of your profile are not accessible to you or to recruiters. Your current profile is visible to recruiters who are searching for candidates and will remain visible to recruiters, unless you delete it.
Due to the immense volume of applications we receive, individual responses and updates are not available. We hope the new system gives you more clarity into the status of your applications and that email notifications are being sent with greater frequency and detail than in the past.
Some positions require that candidates take and pass one or more pre-employment tests. Depending on which test(s) are required, assessments may be delivered online or in-person. For more information about the pre-employment testing process, how to request accommodations in testing under the Americans with Disabilities Act, and information about post-offer physical assessments, go to the Testing Program Website. Available preparation guides can be found here: Test Preparation Guides.
How do I reset my password? Go to pge.com/careers and click on the Create Profile/Sign In link, there is a "Forgot Your Password" option on the login page that will help you reset your password. To change your password, use the "Forgot Your Password" option, you will be prompted to create a new password.
If I change my email address should I create a new account with my new email address? No, that would create duplicate profiles for you, and may create confusion. Instead, you should update your profile with your new email address.
Do you have internship opportunities? How do I apply? Yes. Visit our University Programs page for additional information.
How do I find out more about PowerPathway Programs? How do I apply? As new opportunities for sustainability, efficiency and reliability continue to emerge, both prospective and current employees need new skills and additional training. Programs developed by PowerPathway and our training partners are designed to help both new and experienced workers grow and develop along several skilled craft and apprenticeship career paths in both gas and electric operations. Visit our Power Pathway page for more details on how to apply and what the Power Pathway program has to offer.